Who Can Change the World - Barbara Hebert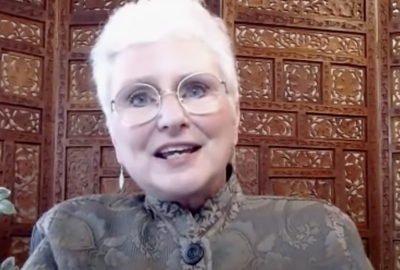 The challenges our world faces today seem almost impossible to overcome. We often look to our leaders—religious, political, and spiritual—to make a difference, but they do not have the power to overcome every issue. Instead of looking outside of ourselves to make change happen, it is time to start looking within. Each of us has the power—as well as the responsibility—to change the world. We cannot wait for others to step up...each one of us needs to take matters into our own hands. Join TSA President Barbara Hebert, PhD for this practical discussion about spiritual development and our power to change the world in which we live. Presented on April 29,  2021.
Barbara B. Hebert, Ph.D., currently serves as president of the Theosophical Society in America. A third-generation Theosophist, Barbara has been involved in local, regional, and national offices throughout her years of membership. In addition to her years of service with the Theosophical Society, she has been a mental health practitioner and educator for many years.