About Theosophy.World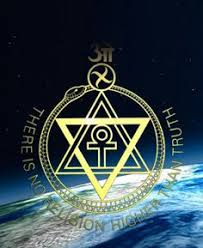 Theosophy.World is an exciting development in the promulgation of theosophy and spreading the message of the ancient wisdom teachings. It is first and foremost a global online resource centre for all things theosophical.
The content made available here is core theosophical literature and resources, with a primary focus aimed at general education, theosophical research and support resources for lodges and branches throughout the world.
Resources on this site are freely available to the general public and theosophical members alike -  it is for the benefit of all truth seekers.
On theosophy.world you can easily search and find all your important theosophical resources. There is a large diversity of material ranging from articles to videos, and ebooks to photo galleries, early publications, quotes, poems, audio archives and much more. theosophy.world also links you to other useful like-minded websites, resource libraries and theosophical centres to become a truly central place to start your search from. 
We hope you enjoy these shared resources.
From the team at theosophy.world